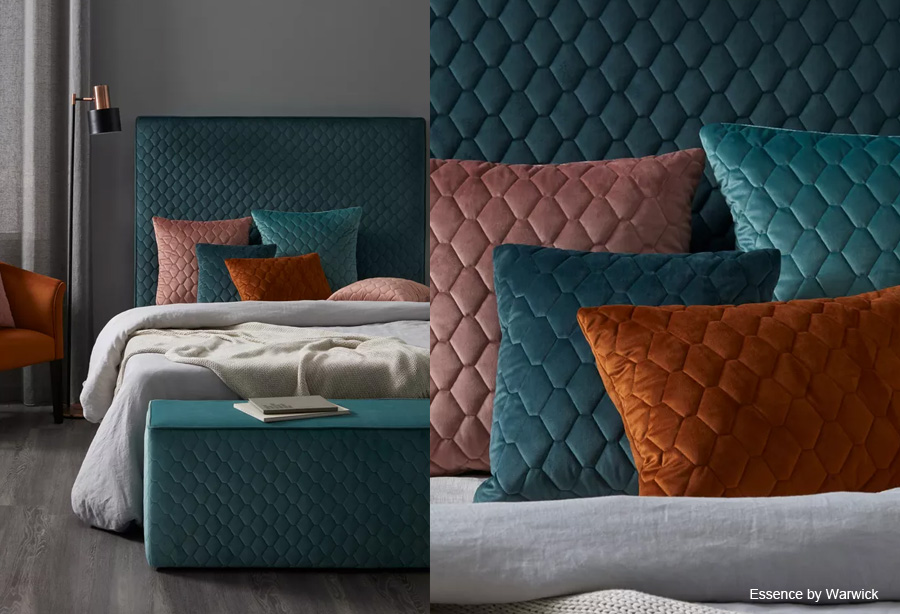 Structured symmetry and quilting combine to bring you the rich and opulent ESSENCE. This range creates a visual contrast with a sumptuously soft velvet-look finish. The padded fibre filling, micro-pile and geometric quilt finish gives ESSENCE its stunning 3D structure with soft bevelled edge. It is best suited for plain style headboards to showcase the relief of the fabric.
Halo Fabrics are designed to last. Woven to precise specifications with high abrasion standards, all Halo Fabrics repel stains, pilling, mould and moths. So they can handle whatever you, your family or friends throw at them
100% polyester. Width 136cm. Colours may vary depending on your computer screen settings.

You are not restricted by the fabric selection on our website. It is impossible to offer all of the fabrics options. If you like another fabric, let us know the brand and colour and we will do our best to create the perfect headboard for you.