Selecting the right fabric is not as hard as you think. Keep the decision process simple. We often tell customers that their first choice is normally the right one. There are literally thousands of fabrics on the market which can make the decision process drawn out and sometimes confusing. Getting someone elses opinion can also help.
You need to look at the environment and interior space in which the headboard is located. What colour are the walls, the flooring, your bedding, the style of furniture and so forth. You also need to decide whether you want your headboard to make a bold statement or blend into the interior surroundings.
Many interior designers will select neutral colours as a safe guard, because fashionable colours are trends, which can date very quickly over the life of a headboard. What type of bedroom do you want to create?
If you are unsure, pictures in design magazines or the internet will give you inspiration and guidance when it comes to selecting the right fabrics. It will also help you understand what type of look you are trying to achieve.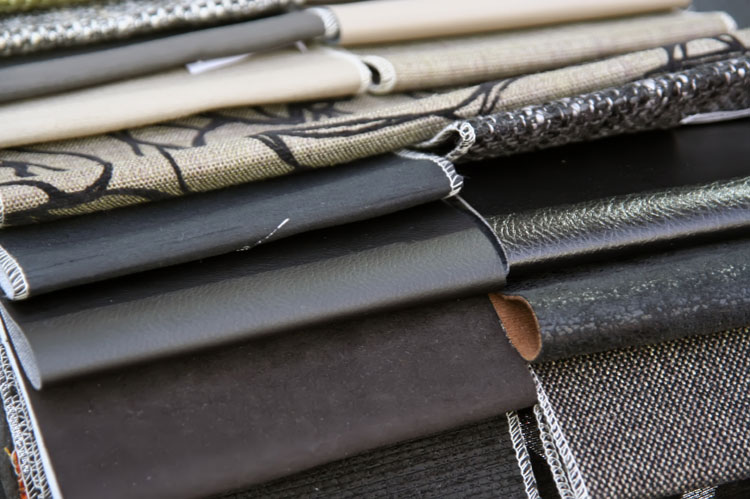 ABRASION TESTING
Typically, recognised fabric suppliers in NZ test their fabrics so they conform to relevant industry standards. The Martindale Rub Test ISO 12947-2 is applied, continuously rubbing the fabric under pressure until the fibre is observed to fatigue.
Whilst fabrics on headboards are not subjected to vigorous rubbing it will help you understand the durability and weight of the fabrics shown on our website.

VISIT FABRIC SHOWROOMS

Warwick have showrooms in Auckland, Christchurch and Wellington. They invite the public to come and view the fabrics to help with the selection process.
Auckland
12 Apollo Drive, Mairangi Bay
Weekdays 8.30am-5.00pm, Saturday 9.00am-3.00pm
or
33 Bath Street, Parnell
Weekdays 8.30am-5.00pm
Christchurch
Mainland Design Centre, 323 Madras St, Christchurch
Weekdays 8.30am-5.00pm
Wellington
Wellington Design Library, 21 Marion St, Te Aro
Weekdays 8.30am-5.00pm

Click here to find your local Charles Parsons stockist.